2022 Staten Island black heritage day family festival
Spreading awareness about
BLACK HERITAGE
FOR OUR community
The purpose of the Staten Island Black Heritage Family Day is to awaken our community to the dawn of a new day of hope and unity and to promote the best of who we are as offspring of the African Diaspora, by raising our consciousness and awareness that we are the descendants of a great people.
We are here to awaken our community to new realities of empowerment; while testifying to the fact that we can accomplish more when we unite, than when we are divided.
We declare a new day; of purpose and meaning for ourselves, our families and our communities.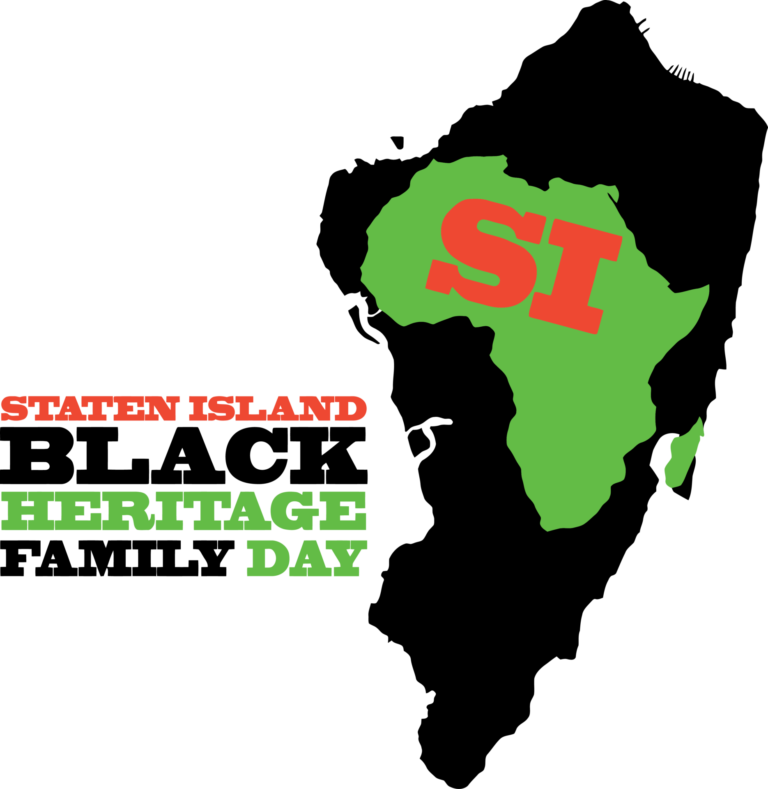 2022 Staten island black heritage family day
"Smooth Sounds by the Sea" pays tribute and celebrates the contributions of people of African Descent to the music and culture of America by showcasing live Jazz and R&B performances. Jazz music has it roots in blues and ragtime and originated in African American communities in the late 19th and early 20th . Soul music was developed in the late 1950s from gospel music. Both forms of music are instrumental in expressing the Black Experience in America during their respective times.
Soul music gave rise to Black own records labels like Motown, Atlantic, and Stax.
The Red, Black & Green Ball pays homage to the Pan-African flag, created in the 1920s. The tri-color flag consists of three equal horizontal bands colored red, black and green. The flag became an African nationalist symbol for the worldwide liberation of people of African origin and an emblem of Black pride. The flag became popular during the Black Liberation movement of the 1960s.
The three Pan-African colors on the flag represent:
 Red: the blood that unites all people of Black African ancestry, and shed for liberation;
 Black: Black people (African-Americans), whose existence as a nation, though not a nation-state, is affirmed by the existence of the flag; and
 Green: the abundant natural wealth of Africa.
Families against violence allstar classic
The Families Against Violence (FAV) Anti-Violence, All-Star Classic Basketball Games provides an opportunity for the Staten Island community to come together in an afternoon of exhilarating basketball and entertainment for the entire family; while providing violence prevention information and education that addresses the issues of all forms of violence in our communities, schools and homes.
The Families Against Violence (FAV) Anti-Violence, All-Star Classic Basketball Games gives all Staten Islanders an opportunity to recognize the need for working together to make safer neighborhoods, by taking a definitive stand against crime and violence in our communities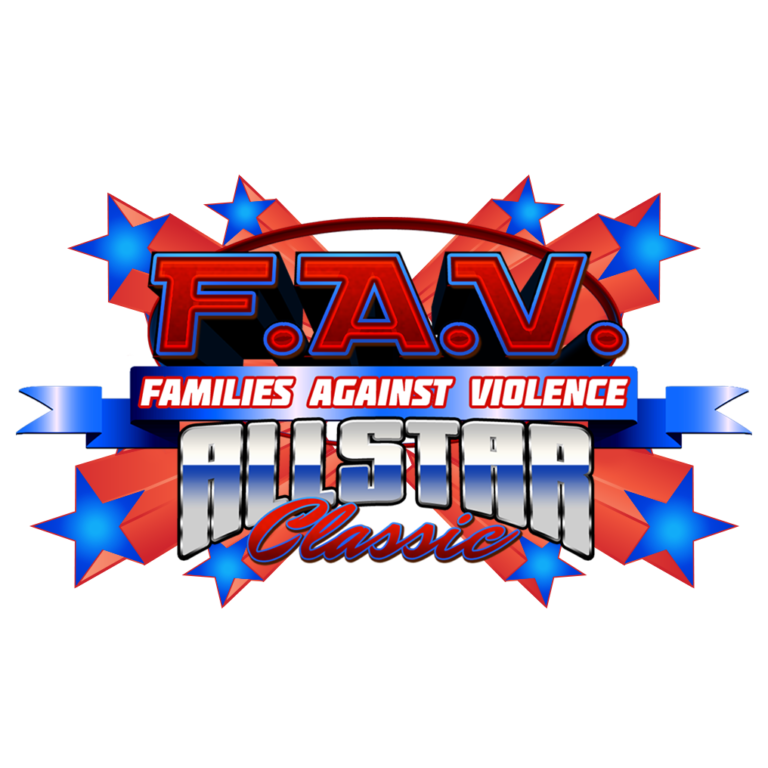 Staten Island's Most Influential (2020-2021)
Influential Staten Islanders are chosen because they either
worked or lived in the borough; and are instrumental and dedicated to improving the lives of its residents.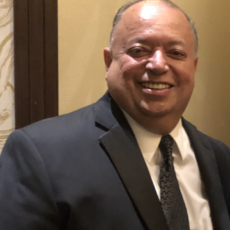 Michael Carr was born in Newark, New Jersey. He graduated from Malcolm X Shabazz HighSchool. Mike is a graduate of St. Augustine's College in Raleigh, North Carolina. He hasreceived a degree in Sociology, Social Welfare and a minor in Criminal Justice.Michael moved to Staten Island in 1983. He was appointed to the New York City PoliceDepartment. His assignments included Community Policing, Task Force, Warrant Investigations,Anti-Crime, and Criminal Investigations. He received the Cop Of The Month Award in October of1999 and in January of 2002. The Staten Island Advance and Chamber Of Commerce honoredhim, for his community service. Mike served twenty years with the Police Department receiving twelve Excellent Police Duty commendations and three Meritorious commendations before retiring as a Detective in January of 2004.
Michael is currently working as a Community Outreach Coordinator at Staten Island University Hospital Northwell Health. His responsibilities include serving as a liaison to the community for the purpose of creating improved channels of communication and needs identifications. He promotes wellness through creating programs that enhance health and education in the community. He enhances partner relationships through serving on community-based committees and partnering to produce health care programs. Mike is a community resource, frequently going the extra distance to improve health care access, whether it is through identifying providers, locations, educational programs, grants, insurances, or health information.
Michael is a member of the Executive Board of the NAACP and Chairperson of the Health Committee, a member of the Staten Island Partnership Committee, and serves on the Hospitals' Community Advisory Board. He previously served on the Staten Island Council for Alcohol and Substance Abuse and the Gear Up Program at the College of Staten Island.
Michael has been awarded the Community Service Award from Stapleton U.A.M.E. Church, the Public Service Award from Central Family Life Center, Inc., Certificate of Recognition for Public Service from Senator Diane Savino, Certificate of Merit for outstanding community service from Assemblyman Matthew J.Titone and the Council City of New York Proclamation for his public service from City Councilwoman Debi Rose.
Michael is married to Valerie Carr, they are the proud parents of Michael Joseph, who graduated from Delaware State University with an Aviation Science Degree. He is a New York City Police Officer and assigned to the Aviation Unit as a pilot. In 2017 they received the Black Family Award from the National Council of Negro Women,Inc..
Evelyn R. Cooke is a Pastry Artist, Marketing Expert and Scholarship Founder based here in Staten Island.  Born and raised in Park Hill, Evelyn had the vision early on for a life full of impact.  After graduating from Howard University completely debt-free in 2015, Evelyn decided to give back to the island by launching her very own scholarship and mentoring program for black and Latin graduating high school seniors.  To date, with the help of partnership with Staten Island ACHIEVE Dollars for Scholars, Evelyn has been able to give over $19,000 to deserving students in our community.  When she is not meeting with her scholars, Evelyn runs her very own home-based Pastry business where she not only caters local events, but has an online store shipping thousands of chocolate confections around the country annually.  Through all of her work, Evelyn remains dedicated to speaking life into our youth and community so that each person she comes across finds the freedom to reach for their wildest dreams.
Mrs.Karyn,  known as "Ms.Karyn" born & raised in Jamaica Queens, as a young girl utilized her free time attending Bernice Johnson Dance school in Queens, where she developed her passion for  Dance. Ms.Karyn is Founder of "Karyn's Angels" Dance Team for past 14 years in the community. Her program is more then dance. she give young dancers a "safe haven"  & the opportunity to express themselves through the fine art of dance, without the "high" cost of traditional Dance schools. Exposure, &  Experience traveling competing out of state. Angels are also being taught :Self respect, Discipline, professionalism & how to be productive  in the community.
Christine Hollie was the Senior Director of Community Health at Staten Island University Hospital Northwell Health. As a seasoned health professional she knows that advocacy, leadership and partnering on health services, and other social determinates of health are needed to empower individuals and communities to enhance their lives. She assumes internal and external responsibilities to develop partnerships, and programs to connect Staten Island communities to resources needed to improve their health status.
Chris was born in South Carolina and relocated to New York as a preteen. She attended High School in Brooklyn and college at SUNY at Stony Brook, graduating with a degree in Cardiopulmonary Technology and Respiratory Therapy. She cares and shares her knowledge with those she serves. She practiced that art at the former Brooklyn Jewish Hospital for 10 years, the former Doctors Hospital of Staten Island for 16 years, and SIUH/Northwell health for the past 18 years. Her passion always was and is to be a bridge to those in need. On a tile in the lobby at SIUH, is inscribed, dedicated to making a positive contribution.
Chris Hollie was a member of, committees at Northwell Health and in the Community. Those at Northwell include the Wellness Committees, The Auxiliary, The Leadership Team, Go Red, and Adopt a Family. In the community she is a member of: The Staten Island Child Wellness Initiative, The North Shore Alliance. The SIEDC Health and Wellness Event Planning Committee, The Community Days Committee, The Maffeo Foundation Committee, The Staten Island Community Partnership Program, The Staten Island Perinatal Network; The Board of Directors of The Family Life Center; founding Board member and now committee member of The Community Health Center of Richmond. She is a Board member of Rochdale Village Social Services, Inc., which oversees a Senior Center and a NORC (naturally occurring retirement community) in Southeast Queens; and a Trustee at Jubilant Pentecostal Holy Church Inc. in Brooklyn New York; where she serves as President of the Ushers.
Mrs. Hollie is married for 43 years to the Honorable Ronald D. Hollie, a New York State Supreme Court Justice. Their daughter Jennifer and granddaughter Gabrielle, is the love, motivation, pride and joy of their lives. Christine Hollie has earned the trust and respect of her family, friends, colleagues and those she serves. Her awards, and recognition includes honors from, The US Congress, The State Senate, The State Assembly, The City Council, and The Staten Island Not for Profit Association, The VNA of Staten Island, The Family Life Center, The UAME, Celebrating the Dream Award, Community Days Award, and the SIEDC Health Hero award. She is very honored black and proud to be considered worthy of this recognition.
Twenty-three years ago, Ranti Ogunleye was a shy, hard to reach young man whose life was transformed through a Global Kids trip to Croatia to work with Bosnian refugees. The trip left an indelible impact on him, helping Ranti see the world through different eyes, and shaping the path to his future. As a Global Kids Leader, Ranti took part in the UN World Youth Forum in Vienna, Austria in 1996 and made three additional trips to Croatia, where he led workshops for war affected youth and refugees at Suncokret. He was also a participant in the Caring Communities Program and the video project, Urban Voices. He received the Catalog for Giving Urban Heroes Award, presented by Gerorge Stehapnopoulos. Born in Staten Island to a family from Nigeria, West Africa, he is able to communicate both with long-time residents of the Island and the burgeoning West African population with ease
Today, Ranti is an outstanding staff member, youth development worker, and global citizen who inspires a new generation of global citizens as the Director of the Gerard Carter Center. Ranti is a thoughtful, creative educator whose commitment to his work is evident in his interactions with young people, and a model staff member who works tirelessly on behalf of them, both in and outside of the classroom. Through Ranti's dedication to growing a peaceful yet challenging learning environment, he has engaged hundreds of youth in thinking deeply about important global issues, and given them the tools needed to be active global citizens. Ranti is the unofficial – but very official – mayor of Staten Island and truly embodies the idea that one can be a global citizen and care about the world while creating meaningful change at home. Ranti also mobilized a team of youth to conceptualize and paint a beautiful mural on an old bus shelter on Staten Island, promoting community health and wellness. Additionally, through his work with Global Kids and his time as director of the Staten Island branch of the New York Urban League,
Ranti has fostered deep connections with the diverse populations in his own community, as well as across the world. At home, he began a relationship with Brooklyn Smoke Free Partnership so youth could be more aware of tobacco advertising and advocate for a smoke-free environment. Across continents 5 years ago, his time with Global Kids came full circle when he inspired a new generation of global citizens, taking 20 young people to Bosnia for three weeks to explore the role of the media in promoting social change.
Ranti is a strong, dynamic role model who demonstrates the importance of being ethical, civically engaged, politically aware, and globally minded. He is charismatic, funny, and most of all, earnest and sincere. In 2015 Ranti was Awarded, After-School, Educator of the Year, by PASE ("The Grammys of Education") In 2017, Ranti became the Community School Director, for Bronxdale High School, where he was awarded Community School Director of the Week, 2 times in his short but impactful tenure, before returning home to support his Staten Island community Ranti also teaches as an adjunct professor at the College of Staten Island and works with his brother and other NFL players running health missions to West Africa.
Over the years, Dr. Wilson has exhibited her expertise in numerous ways. From 2005 to 2008, Dr. Wilson operated a private general surgery practice in Georgia. She then recognized her passion for women's health and treating breast disease. This led her to complete a breast surgical
Oncology fellowship at Anne Arundel Medical Center in Annapolis, MD. This was a combined fellowship program with Georgetown University and John's Hopkins Cancer Center. Following fellowship, she joined Mercy Hospital in Miami, Florida as a dedicated breast surgeon. A strong interest in the eradication of breast cancer while preserving optimal cosmetic results led Dr. Wilson to pursue additional training in oncoplastic surgery under the direction of Prof. J. Michael Dixon, a world renowned breast surgeon in Edinburgh, Scotland. 
In September 2012, Dr. Wilson assumed the role of assistant director at The Valley Hospital's Breast Center in Ridgewood, NJ, where she had a robust practice treating thousands of women with breast disease and breast cancer. She also helped launch the hospital's radiation seed localization and intraoperative breast radiation programs. A diverse work history is not all that Dr. Wilson brings to the table. Beyond her clinical experience, Dr. Wilson has conducted breast cancer research and served as the principal investigator on multiple clinical studies. Additionally, she organized a world-class symposium that involved key thought leaders in breast cancer from across the nation.
Dr. Wilson holds a strong belief in integrative medicine and traveled the world studying integrative techniques that pertain to breast disease. She takes a holistic approach to patient care and helps patients identify complementary treatments that will assist in their journey towards healing and wellness. Additionally, Dr. Wilson's mastery of advanced surgical techniques, including nipple-areolar sparing mastectomy and rotation flap lumpectomy, help ensure that patients receive a level of care and cosmetic results that are second to none. She holds certification from the American Society of Breast Surgeons in breast ultrasound which encompasses minimally invasive breast biopsy.
Help support the "Al Peter's Communication Scholarship" and the "Sajda Musawwir Ladner Cultural Scholarship" for public high school graduating seniors who will be attending college majoring in communication or the arts.
Use the "friends and family" button on PayPal

Designate which scholarship you are supporting in the "Donation Description"
Join our newsletter to get the latest info about events and news right to your inbox.